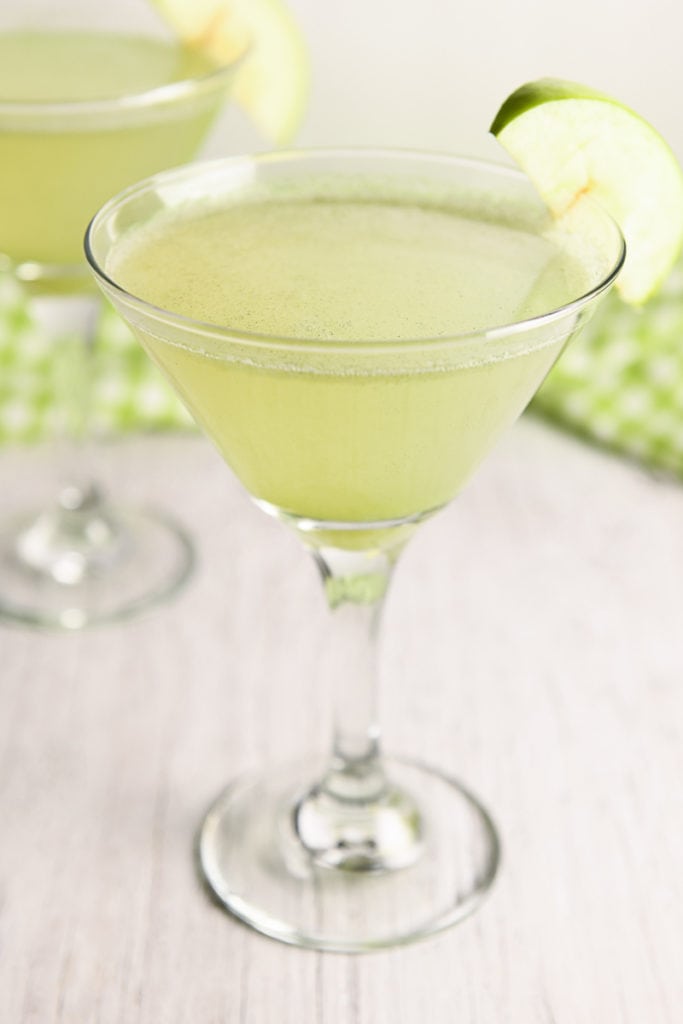 Even though this year, it doesn't look like St.Patrick's Day is going to be celebrated as grandiose as it typically is, wouldn't it be still fun to make some fancy-pants green drinks the whole family can enjoy?!
This Appletini Mocktail has no added sugar, so it's not overly sweet and boasts just the right amount sour. Plus, it uses fresh green apple and lime juice, with a dash of spirulina, making it a nutritious, hydrating drink rather than a nutrient depleting, immune system repressing, dehydrating alcoholic beverage.
Not that there's anything wrong with indulging from time to time, we're human, and we are here to live a little! But, in times like these, it's a good idea to fuel our bodies with immune-boosting foods. Alcohol and sugar are two culprits that suppress the immune system for hours after we ingest them, leaving our bodies defenceless against fighting pathogens. Thankfully, this does not mean the naturally occurring sugars in fruits and vegetables do the same. Consuming a variety of fruits and vegetables is one of the best ways to support the immune system, as we're equipping our bodies with many vital nutrients needed to keep us strong and healthy.
You know what they say, an apple a day keeps the doctor away! Well, there is merit to that age-old saying. Apples are an excellent source of vitamin C, potassium, and if unpeeled, Quercetin (a very powerful antioxidant). Limes are another Vitamin C and Flavinoid (antioxidant) rich food. Although, one of the best parts about them is their antibiotic effect! Don't even get me started on the benefits of spirulina; they're pretty much endless! It's known as a super-food due to its high nutrient profile, being rich in antioxidants, calcium, iron, magnesium, B vitamins and essential amino acids (to name a few). Just the kind of foods we want to be fueling up on!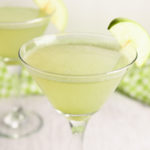 Healthy Appletini Mocktail
Use a juicer to make fresh green apple juice or blend the apples in a blender and then squeeze through a nut-milk bag.
Print
Pin
Rate
Ingredients
1

cup

Fresh Green Apple Juice

(2 - 4 depending on your juicer)

1

cup

Carbonated Water

(still water works well too!)

2

tbsp

Freshly Squeezed Lime Juice

Dash of

Spirulina Powder

1

Apple for Garnish

(optional)
Instructions
Mix all ingredients in a pitcher or large liquid measuring cup and then pour into martini glasses to serve.

Garnish with apple slices if you're feeling extra fancy.
Notes
Try to use organic apples if you can!