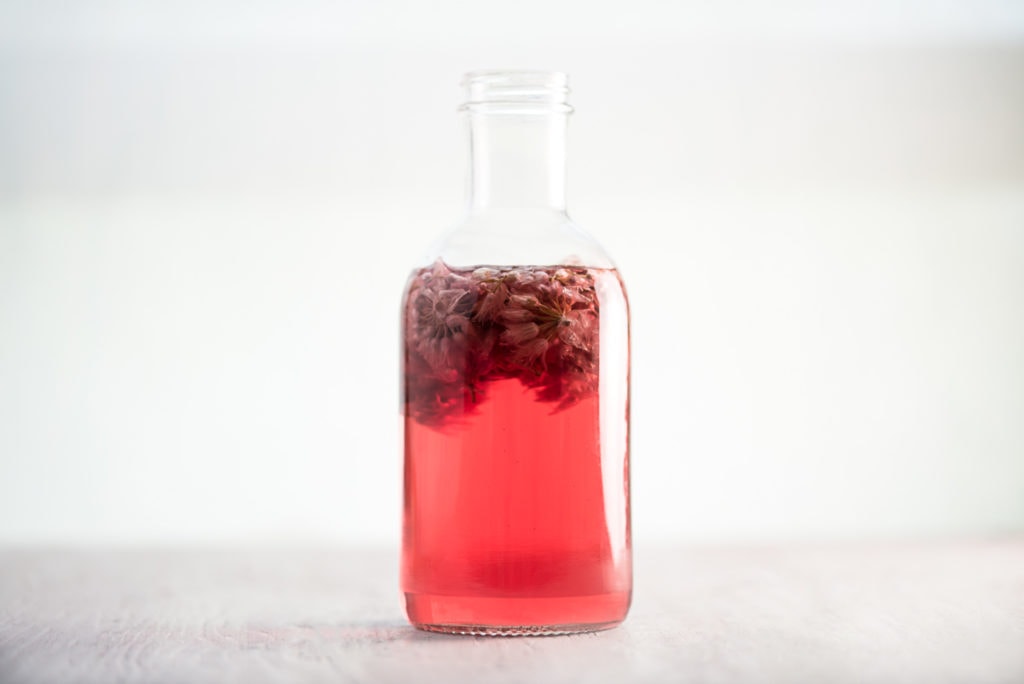 I think I just found my new favourite colour!
This eye-catching potion is not just pretty to look at; it's also a delicious condiment that holds some potent nutritional power.
The best part is, it's beyond simple to make. All you need is a handful of chive blossoms (free of pesticides), some white wine vinegar (preferably organic), a clean, glass jar with an airtight lid and of course a little time. It takes two weeks for this baby to brew, but trust me, it's worth the wait!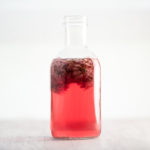 Ingredients
1

handful

Chive Blossom

1

bottle

White Wine Vinegar / Apple Cider Vinegar
Instructions
Rinse the chive blossoms in a fine mesh strainer.

Spread out on a flat surface or on a mesh drying rack, in a place that has good airflow or outside in the sun (about an hour).

Once the blossoms are dry place into a sterilized airtight glass jar.

Pour the vinegar over top.

Seal the jar and store in a dark cool place for at least two weeks.

Strain out the blossoms and pour the vinegar back into the jar.

Use as you would other vinegars.
Notes
This vinegar is great for salad dressings! It goes great with a little olive or flaxseed oil and drizzled over fresh some leafy greens.