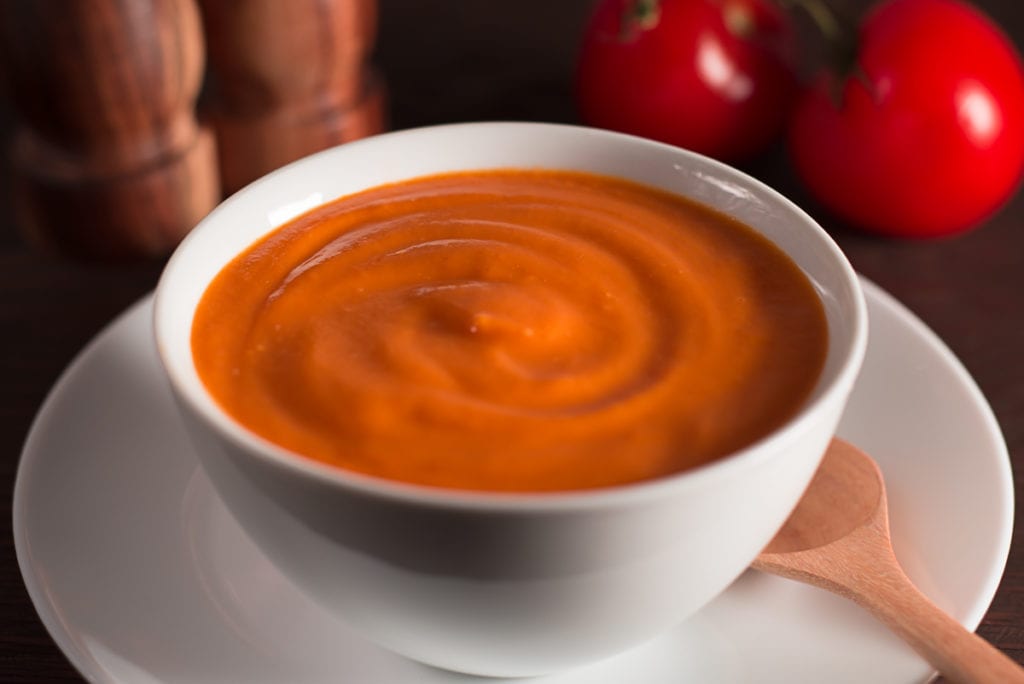 There's nothing like a steamy bowl of tomato soup to warm the soul and nourish the body.
Growing up, my dad would make some sort of tomato-based soup pretty much every weekend. Now tomato soup is, of course, one of those comfort foods I faithfully turn to.
This tomato soup not only provides that rich, creamy comfort we crave, it also provides a heaping dose of nutritional goodness. First of all, it's completely plant-based using any dairy-free milk of choice (preferably home-made as many store-bought brands contain not-so-healthy fillers and preservatives), my favourite for this recipe is home-made tiger nut milk. However, what gives it the most nutritional impact is using fresh, local, organic tomatoes.
Tomatoes provide many health benefits due to their rich lycopene content. Lycopene is a nutrient that belongs to the carotene group, so the redder the tomato, the more abundant the lycopene! This mighty nutrient has proved to be protective against many cancers, cataracts, macular degeneration and has even been shown to lower the risk of heart disease. Better yet, lycopene is more readily released as tomatoes are cooked or processed, which means a bowl of this creamy delight provides a nice hearty dose.
Bon Appetite!
Ingredients
2.5

lb

Tomatoes

(about 6 - 8 medium sized)

½

medium

Onion

1

tsp

Himalayan / Sea Salt

3 - 4

Garlic Cloves

1.5

cups

Dairy-Free Milk

(I like using Tigernut)

2

tbsp

Olive / Avocado Oil
Instructions
Line baking sheet with parchment paper

Cut tomatoes and onion into quarters, press and chop garlic into large chunks

Place tomatoes, onions and garlic on baking sheet, drizzle with oil

Place in oven and roast for 45 minutes or until tomatoes and onions are soft and beginning to brown 

Remove from oven and let cool

Once cool transfer tomatoes, onions and garlic to a high speed blender, add salt and non-dairy milk of choice, blend until smooth and creamy

Pour into a sauce pan and warm on medium-low heat