Need pumpkin spice in a pinch? This easy DIY pumpkin spice only takes a minute to make and is perfect for all your pumpkin spice recipes and autumn baking needs!
Now, I don't know if it's just me, but finding a clean pumpkin spice at local grocery stores seems to be getting more and more rare. Even my local health food store doesn't seem to carry it.
In a sense, this is a blessing in disguise because that need created this easy DIY Pumpkin Pie Spice recipe. And I have to say I don't know that I would ever buy store-bought again!
It may not seem like there would be much of a difference, but making your own pumpkin spice blend tastes so much fresher! You can also control the flavour by adding a little more of your favourite spices, tweaking it to your taste buds!
Making your own pumpkin spice can also be a much healthier option. Many generic spice brands add sugar, fillers and preservatives to make it go further. So, if you are buying your pumpkin spice, make sure to look at the ingredients and try to make sure it's organic as well as in a glass container!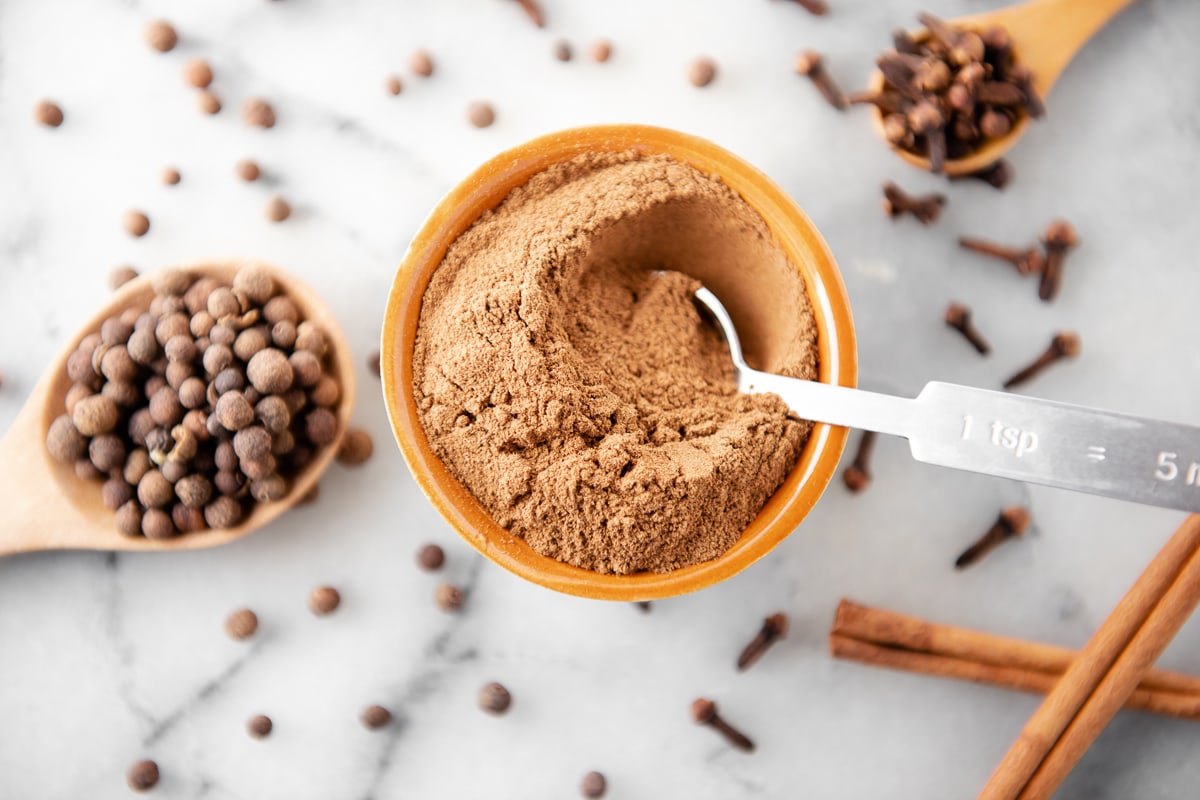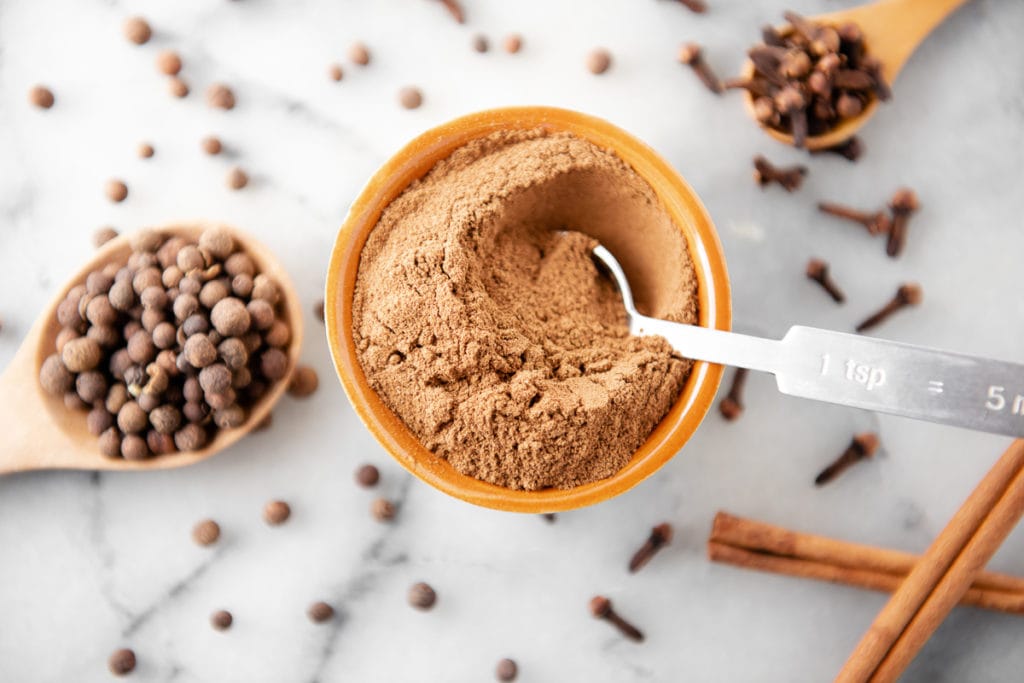 What Gives Pumpkin Spice Its flavour?
Traditional pumpkin spice is a blend of five warming spices - cinnamon, nutmeg, clove, allspice and ginger.
This DIY Pumpkin Spice uses those five traditional spices, making it a very close flavour to what you would find in stores.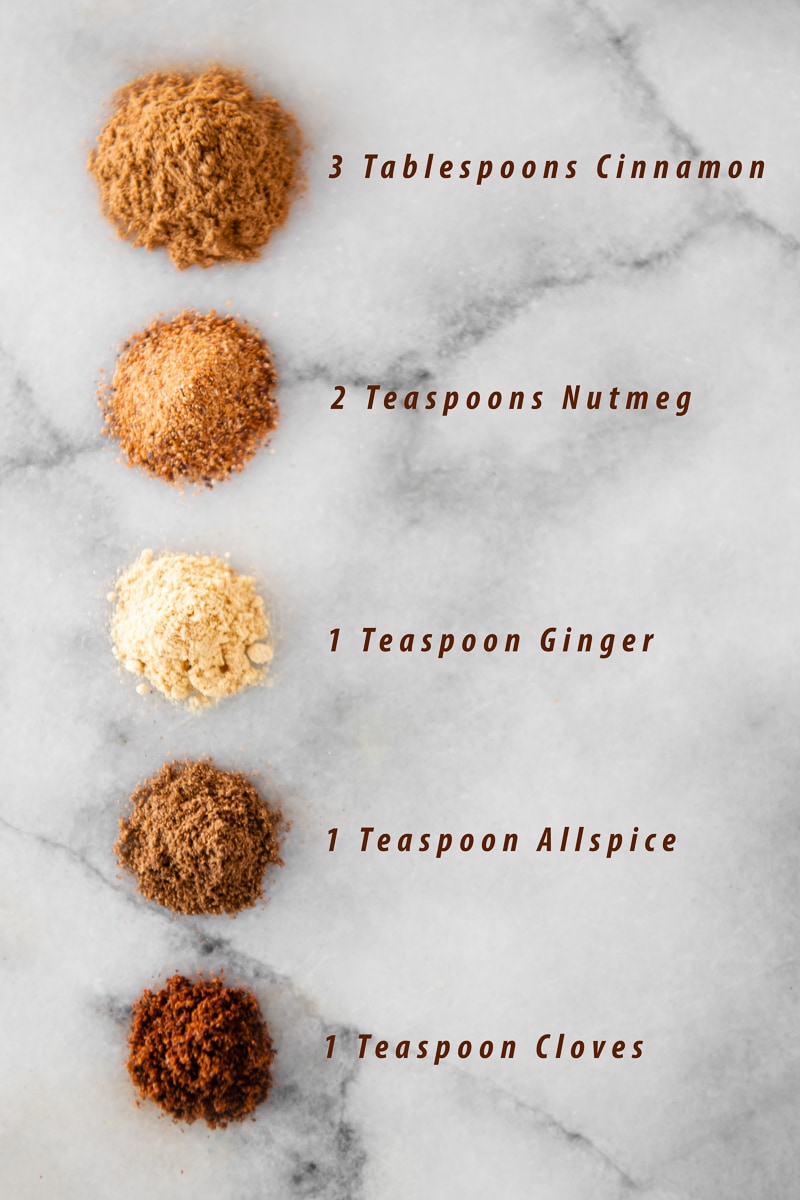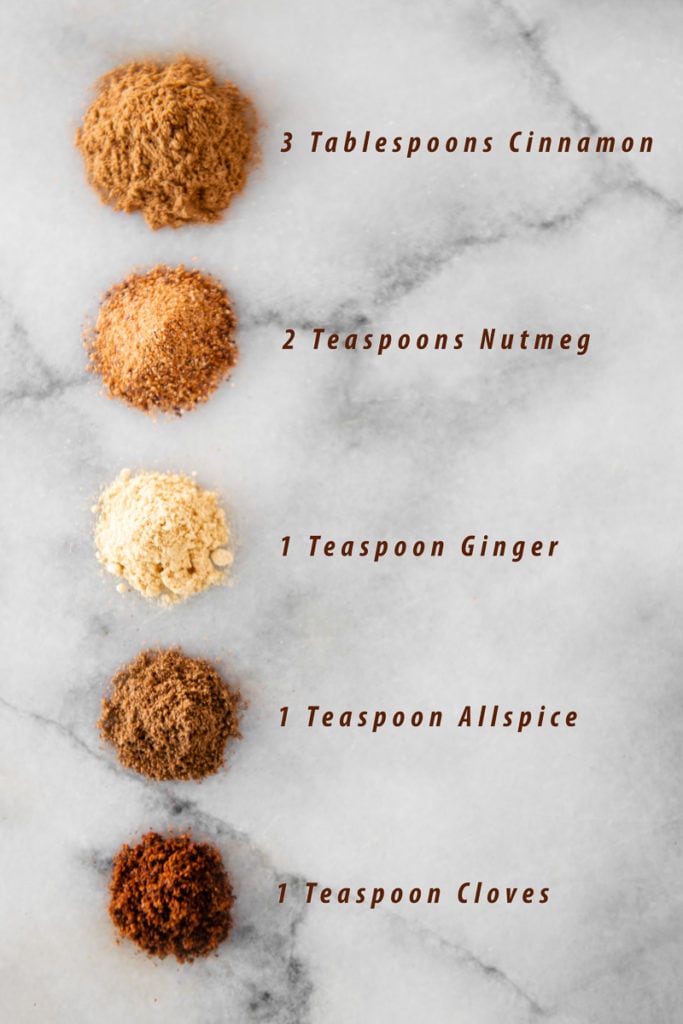 Is Pumpkin Spice Healthy?
Of course, making your own pumpkin spice with fresh spices will give you the most health benefits. However, each of these five spices offer some pretty amazing health benefits regardless. First off, they all provide a warming effect on the body, which is why pumpkin spice is traditionally consumed in autumn and winter. Every one of these spices also offers many other health benefits.
Cinnamon
Cinnamon is of course, the star and main ingredient of pumpkin spice, offering the most predominant flavour.
The most common varieties of cinnamon are Ceylon cinnamon and Cassia (or Chinese cinnamon). Ceylon is known as true cinnamon and has a bit more of an earthy flavour. Ceylon cinnamon is less common and often a little more expensive.
Both varieties of cinnamon provide some pretty stellar health benefits. Although Ceylon Cinnamon is slightly more potent when it comes to these benefits. Here are a few (but not all) of cinnamon's incredible health benefits.
High in Antioxidants
One great benefit of cinnamon is the high content of Polyphenols, a potent form of antioxidants (these are also present in red wine, green tea and chocolate). These specific antioxidants are proven to be protective against heart disease as well as various cancers, especially of the gastrointestinal tract.
Blood Sugar Balancing
Cinnamon also has blood sugar-balancing and regulating properties. Thus, making it beneficial to those with hypoglycemia and type 2 diabetes.
Immune Supporting
On top of that, the active component, Cinnamaldehyde, is anti-bacterial and anti-fungal, helping ward off the seasonal flu and colds.
Anti-inflammatory
The many different flavonoids present in cinnamon are known to combat inflammation throughout the body. It is also effective at reducing swelling and pain. Believe it or not, cinnamon has traditionally been used to ease menstrual pain, sore muscles, headaches, and even mild allergic reactions.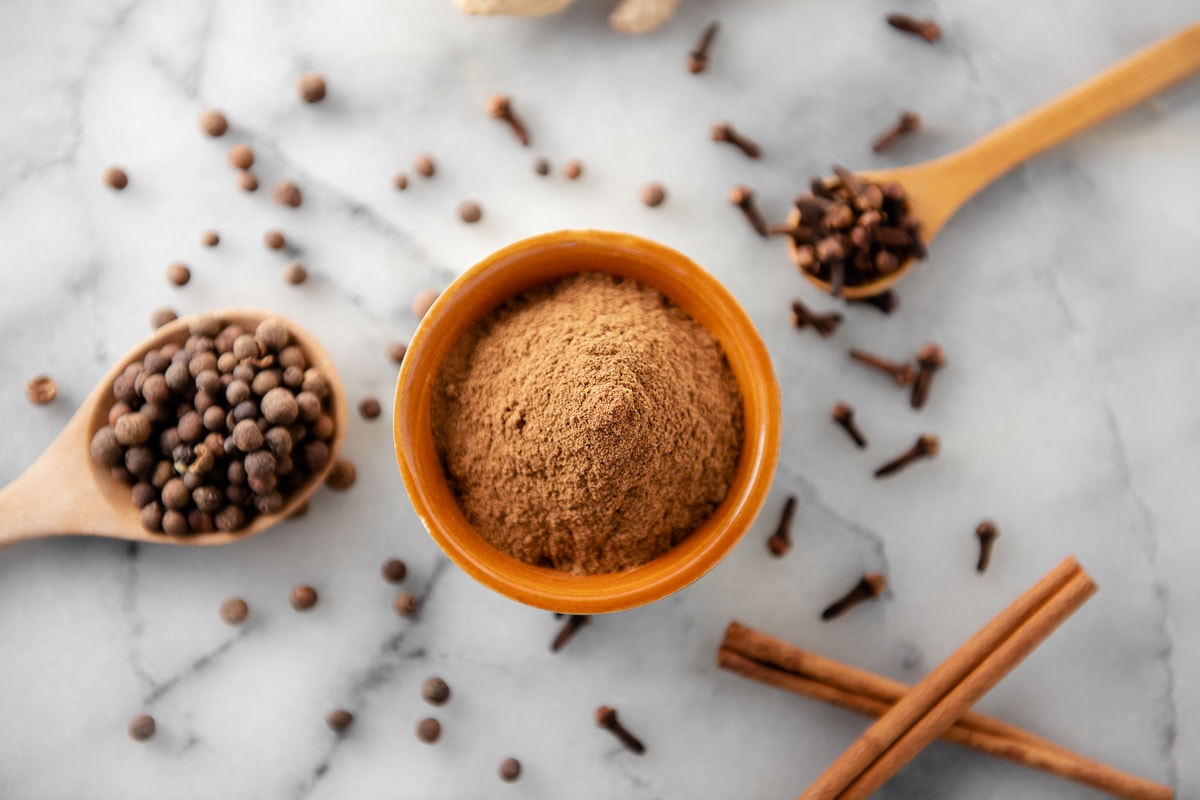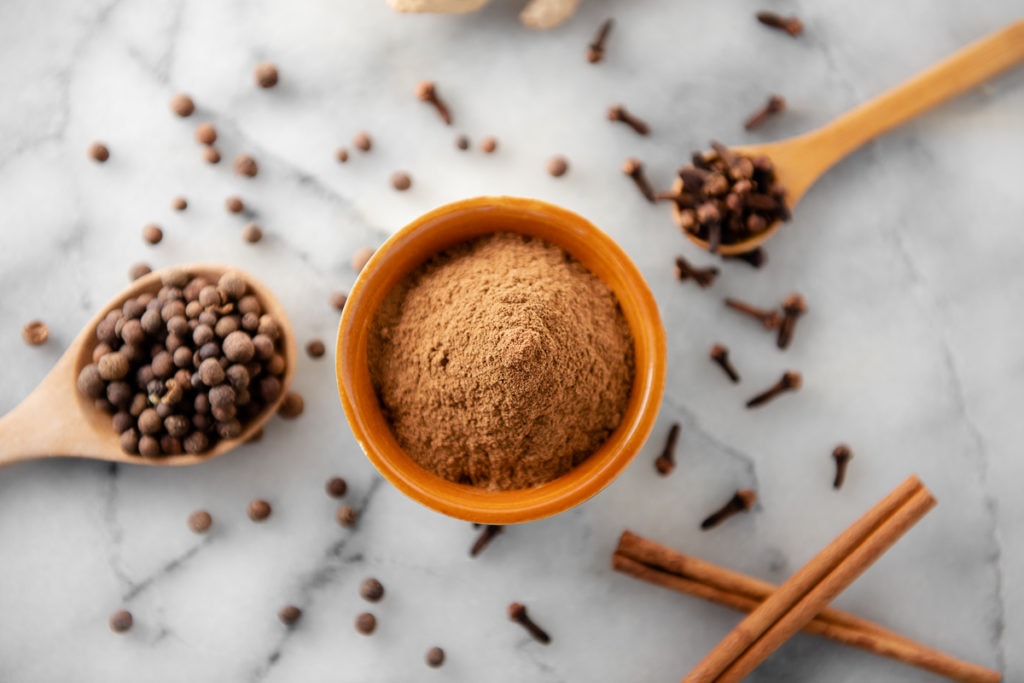 Nutmeg
The use of nutmeg dates back thousands of years. It has long been used for its carminative effects. Meaning it lessens gas formation in the gastrointestinal tract, reducing flatulence. However, one thing that makes nutmeg really special is that it offers protection against over 20 types of bacteria and pathogens! This means it helps protect against seasonal colds, the flu and even food poisoning. Which also makes a great natural food preservative.
Cloves
Did you know that cloves are actually the dried flower bud of the clove tree? They are pink when picked, and then they become a deep brown as they are dried. Pretty cool, right!?
However, that's not the only cool thing about cloves! Just like cinnamon and nutmeg, they also pack a nutritional punch. Cloves are rich in the active compound eugenol. This potent compound provides numerous benefits. Some of these include aiding in digestion and gastrointestinal upsets, reducing inflammation, promoting oral health, relieving minor aches and pains, promoting bone density and even blood sugar balancing.
Allspice
Allspice is the dried fruit of the pimento tree, commonly called Jamaica pepper or pimenta. Similar to cloves, allspice is also high in the active compound eugenol. Which means, allspice and cloves have many overlapping health benefits. However, one difference is that allspice is very high in iron and is a good source of potassium.
Ginger
Like nutmeg, ginger is also a carminative. However, ginger can also relieve many other symptoms of gastrointestinal distress. Most of us know it's especially effective at relieving nausea.
All in all, pumpkin spice is a blend of powerfully potent spices that each have incredible medicinal benefits. It's no wonder pumpkin spice is a traditional favourite that has stuck around for many centuries.
How to Make Pumpkin Spice
This DIY pumpkin spice is seriously so easy! All you need is the five spices listed and a container (preferably glass as spices absorb plastic toxins).
To make your pumpkin spice, simply mix all five spices together. To make it even easier, you can even toss all the spices into your glass jar, seal it tightly and then shake it up to mix.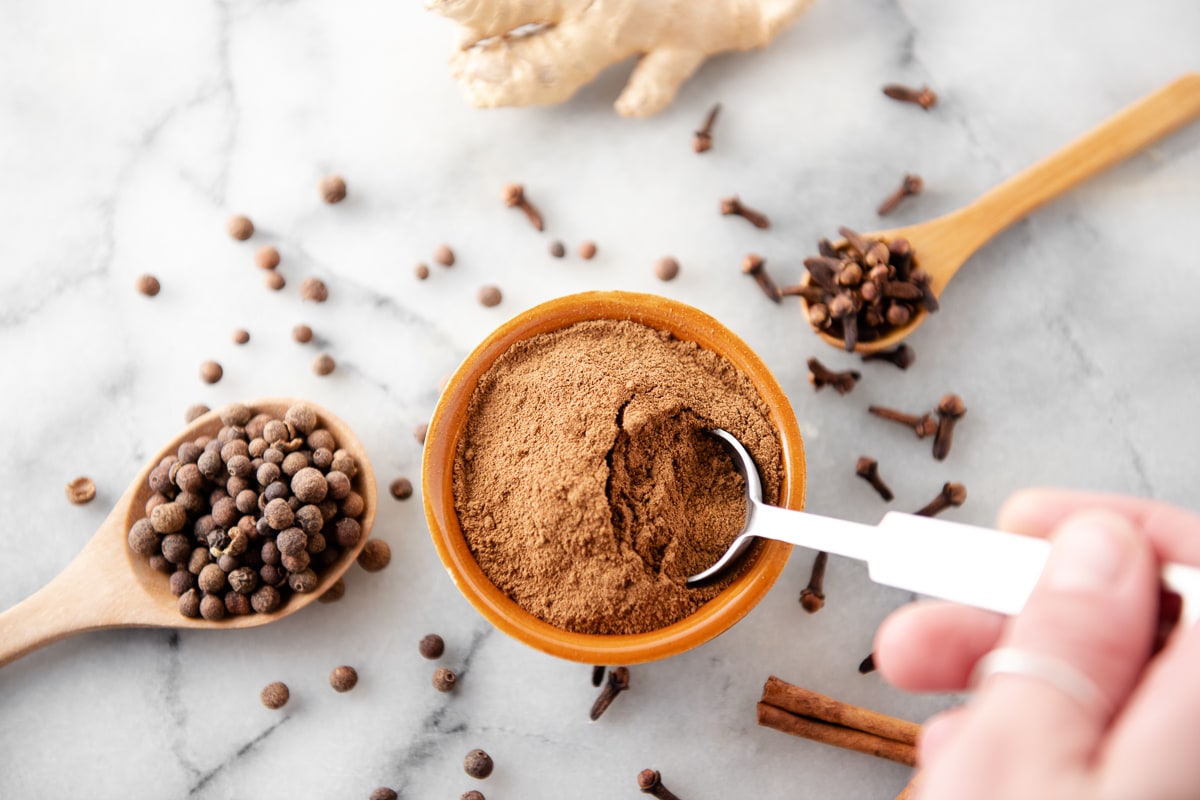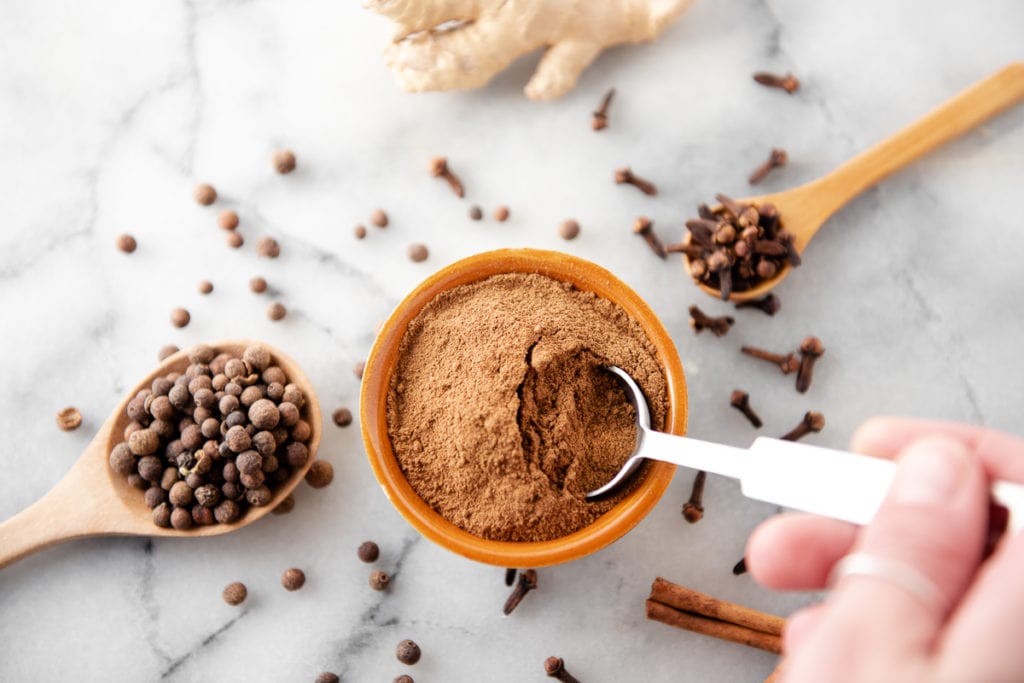 Use as you would any other pumpkin spice!
Ways to Use DIY Pumpkin Spice
More Homemade Baking Staples You Might Enjoy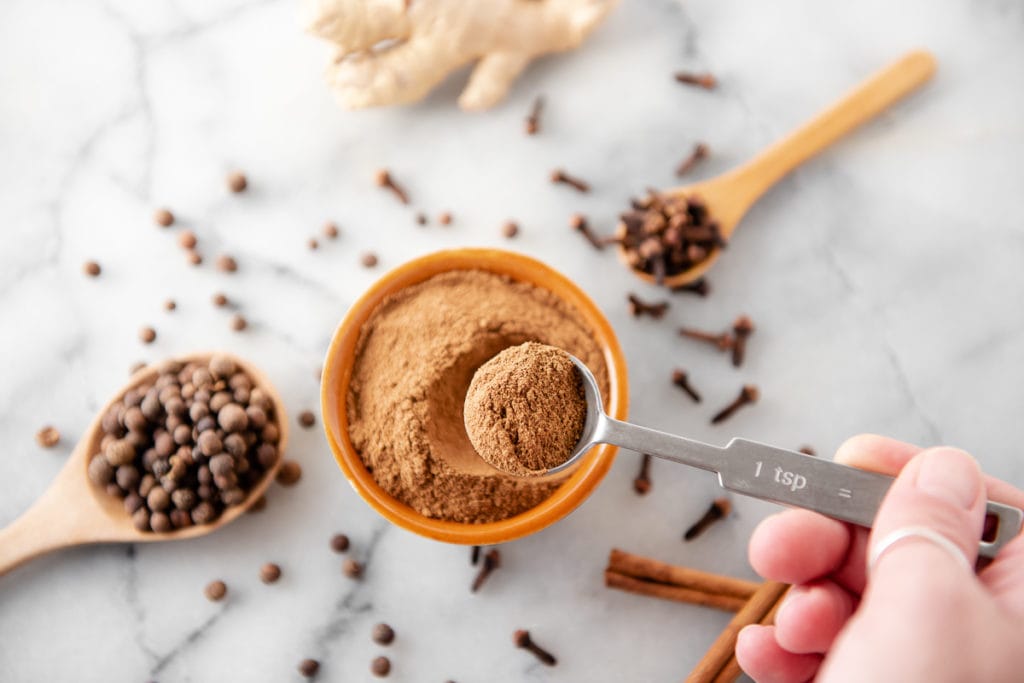 If you tried this Pumpkin Spice recipe, let me know how it was by leaving a comment and/or a rating below! And make sure you're following along on Pinterest, Instagram and Facebook for more wildly nutritious recipes!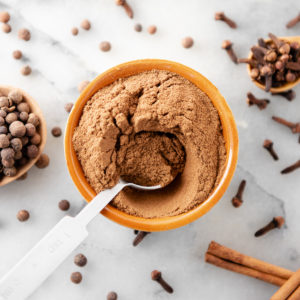 DIY Pumpkin Spice
This easy DIY pumpkin spice only takes a minute to make and is perfect for all your pumpkin spice recipes and autumn baking needs!
Pin Recipe
Rate Recipe
Ingredients
3

tablespoon

Ground Cinnamon

2

teaspoon

Nutmeg

1

teaspoon

Ground Ginger

1

teaspoon

Ground Cloves

1

teaspoon

Allspice
Instructions
Mix all the spices together and store in an airtight container.

Use as called for in your favourite pumpkin spice dishes and drinks!
Notes
This should make enough to last you the entire autumn season!
---
Nutrition
Serving:
1
teaspoon
|
Calories:
8
kcal
|
Carbohydrates:
2
g
|
Protein:
1
g
|
Fat:
1
g
|
Saturated Fat:
1
g
|
Polyunsaturated Fat:
1
g
|
Monounsaturated Fat:
1
g
|
Trans Fat:
1
g
|
Sodium:
1
mg
|
Potassium:
15
mg
|
Fiber:
1
g
|
Sugar:
1
g
|
Vitamin A:
7
IU
|
Vitamin C:
1
mg
|
Calcium:
23
mg
|
Iron:
1
mg