Most of us are aware that drinking lemon water is healthy. But, do you know why lemon water is so renowned in the health and wellness community?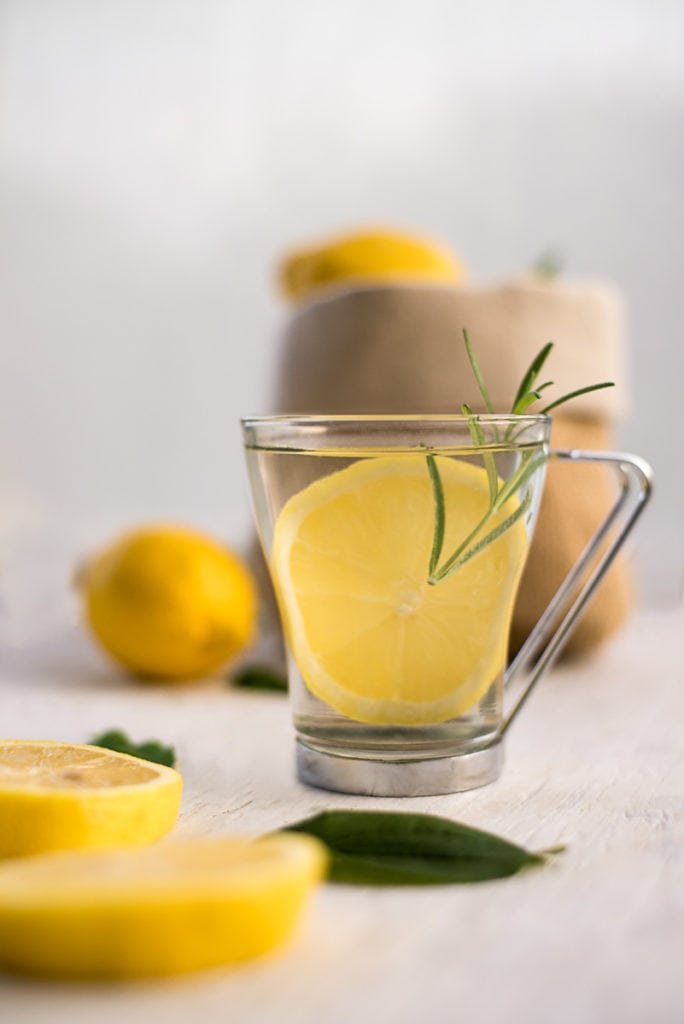 Maybe you've heard that it helps to shed a few of those extra pounds, maybe you've heard it's great for your skin, and perhaps you've heard it helps the body detox. While all these do ring true, I'm not here to sell you on some quick fix or miracle cure that lemon water can provide. Instead, I'm going to get into why and how drinking lemon water is so beneficial to our bodies, thus contributing to things like weight loss, clearer skin, hormonal balance and better digestion.
Five Amazing Benefits of Lemon Water
Digestion
First off, lemon water is excellent for improving digestion as it stimulates gastric juices by stimulating the release of bile from the gallbladder. Drinking a glass of warm lemon water twenty minutes before a meal can help with digestion as well as over-eating.
Detoxification
Even just drinking a glass of lemon water every morning helps to support the body's detoxification system, which can contribute to the alleviation of many different health issues such as hormonal balance, acne, digestion issues and inflammation (to name a few).
Excellent Source of Vitamin C
Lemons are one of the most potent food sources of vitamin C. They are also very high in potassium, both of which aide in the liver's detoxification process. Vitamin C actually plays a very crucial role in our bodies' detoxification systems, as Vitamin C assists in detoxifying many bacterial and environmental toxins, heavy metals and even drugs. Vitamin C works in synergy with vitamins A, E and selenium, which together act as a powerful antioxidant team. Vitamin C is a great vitamin to be upping these days as it acts gently on the body, yet it's potent detoxification abilities counteract and neutralize the harmful effects of many manufactured poisons.
Through this powerful detoxification process, Vitamin C helps to cleanse the body, rebalance intestinal flora and, of course, strengthen and support the immune system. 
Skin-Loving
Lemons are a good source of folic acid, B6, vitamin A and again vitamin C, all of which are skin-loving nutrients. Even though we may think of our skin as a barrier, our skin is also a detoxification pathway. As mentioned above, lemons support our detoxification system, which helps to rid the body of toxins and excess hormones that may otherwise build up and cause skin issues like acne. Vitamin C is an all-round skin-loving nutrient, as it's also a building block for collagen, the protein that provides skin with its elasticity and structure.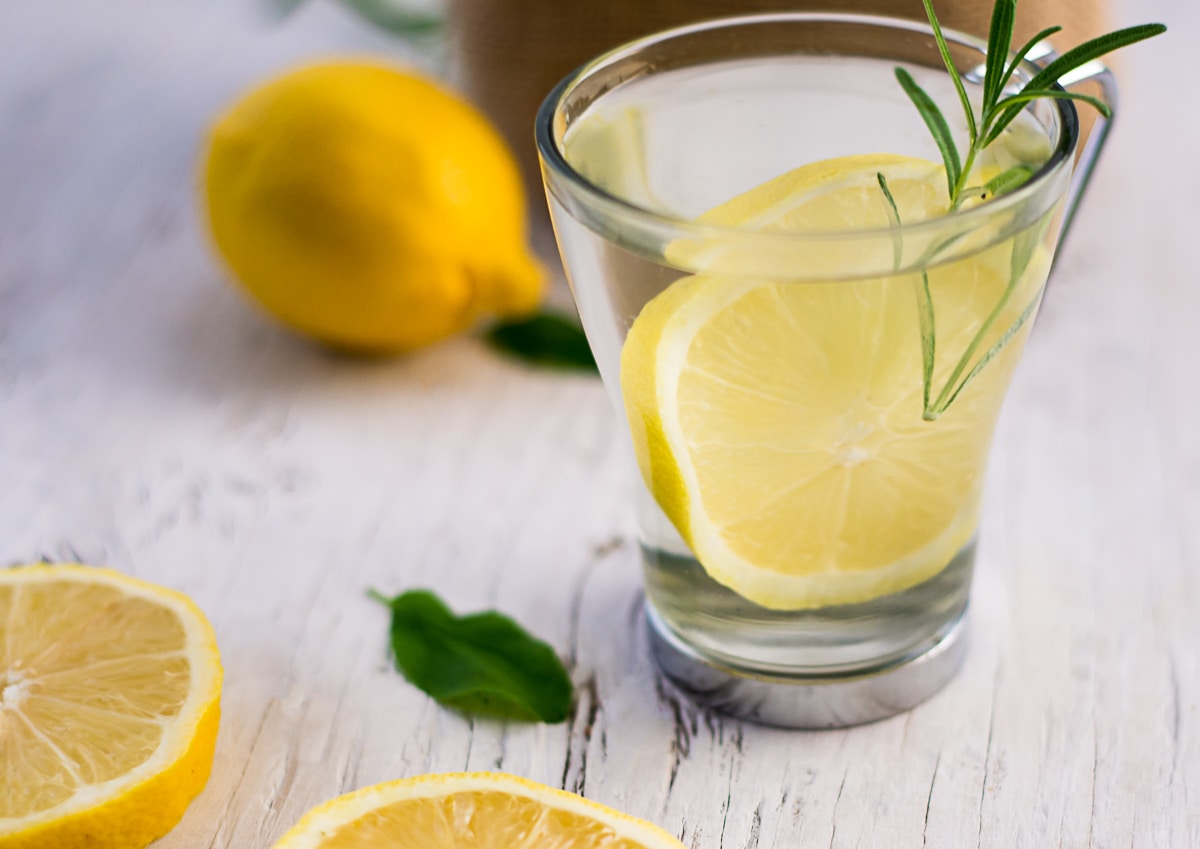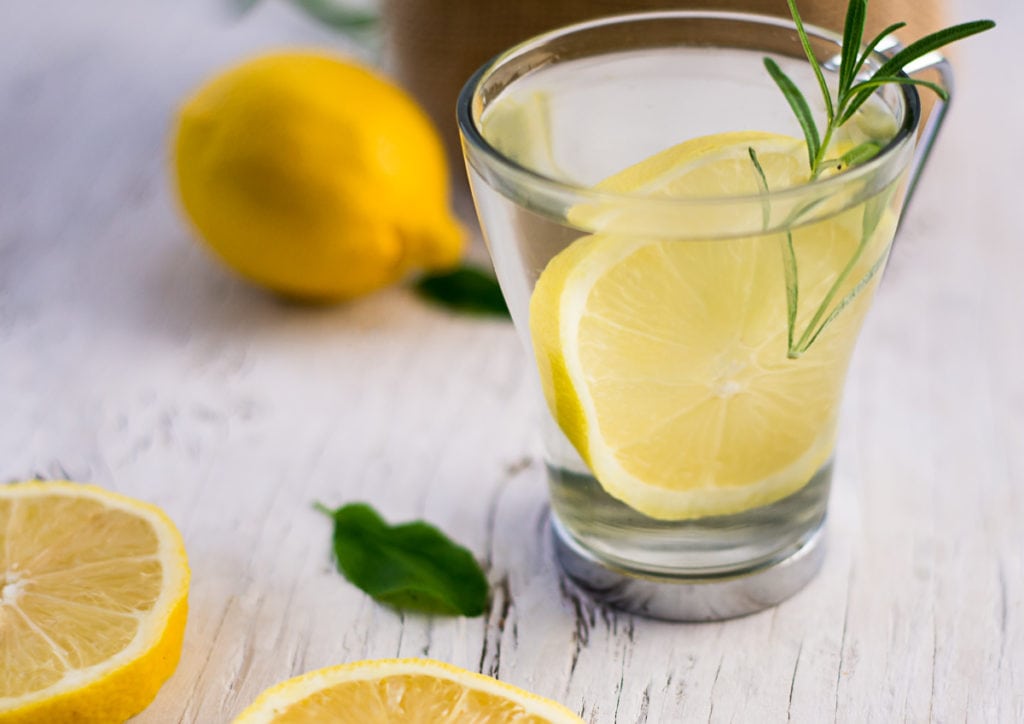 It's quite amazing the many benefits one little fruit can provide. I spent years improving my diet, taking supplements and doing gut healing protocols. Still, it wasn't until I added lemon water to my daily routine that a few of my lingering issues began to improve. It was the missing link to getting my hormones back into balance, clearing up my cystic acne (for good!) and improving some minor digestive issues.
More Holistic Living Tips