Learn how to make a healthy, whitening Homemade Charcoal Toothpowder! It's simple, quick and only requires a handful of ingredients.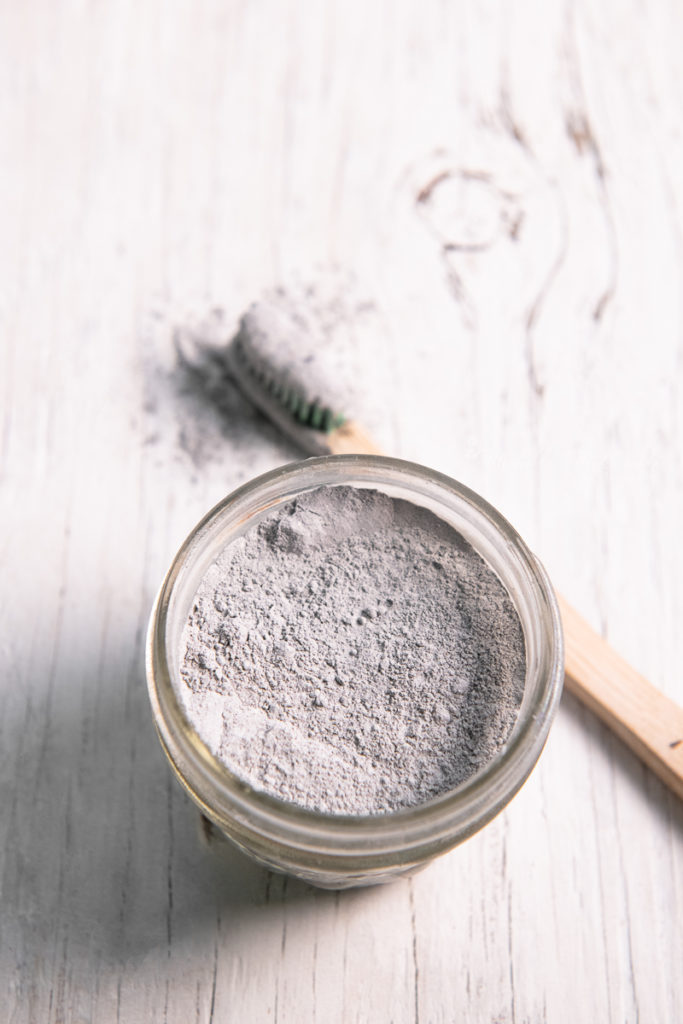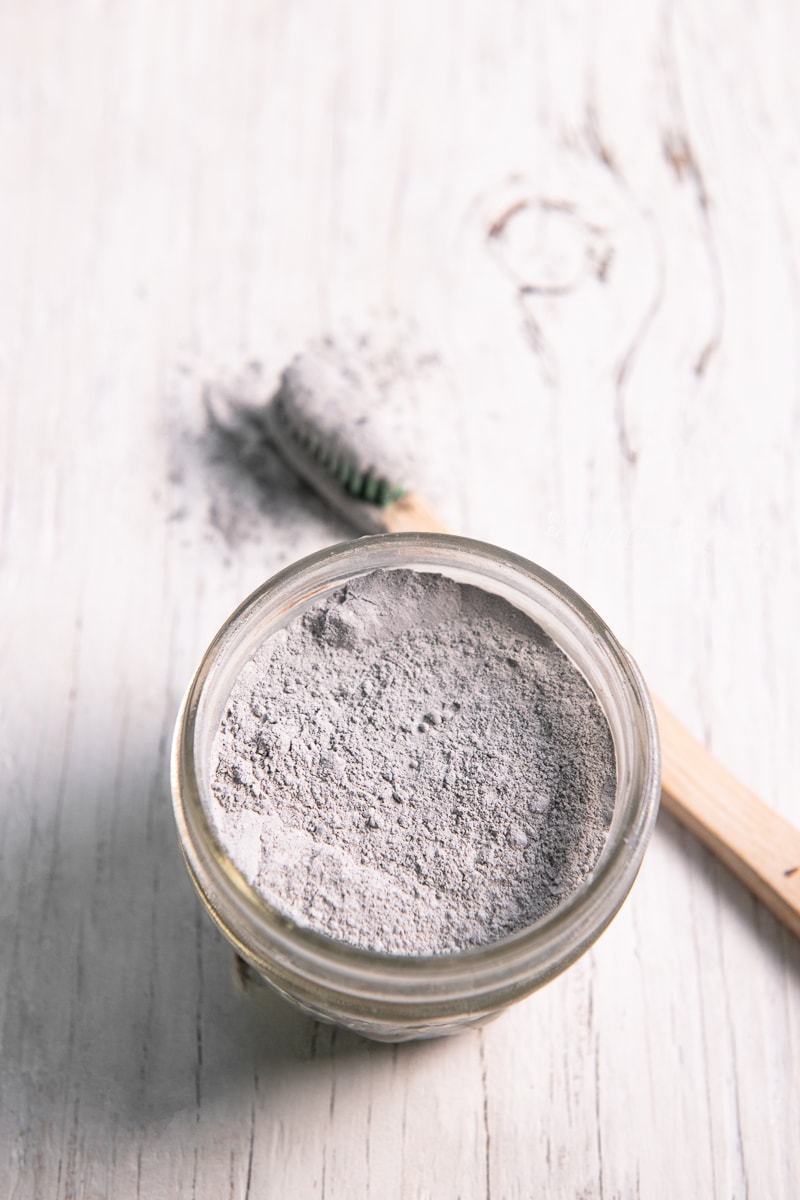 If you're anything like me, a new DIY challenge is always accepted. I would make just about everything myself if I had the time and means. However, there are some things that I carve out time to make myself because I know it's better for my health.
Once I started making Homemade Charcoal Toothpowder, I never turned back. It can be hard to find a clean toothpaste or powder in my small town. So, I dedicated some time to create my own. It's surprisingly easy and much better for your health! Click here, to learn more about holistic oral care.
NATURAL INGREDIENTS & HOW THEY WORK
BENTONITE CLAY
Bentonite clay is the base of this Charcoal Toothpowder. It is packed full of minerals, which remineralize your teeth! It's also mildly abrasive, which gently removes plaque and tartar.
ACTIVATED CHARCOAL
Activated charcoal is great when it comes to keeping your mouth clean and your teeth white! It has absorbent properties that pick up toxins, bacteria, plaque, tartar and food particles, leaving a squeaky clean mouth and the pearly whites shining bright.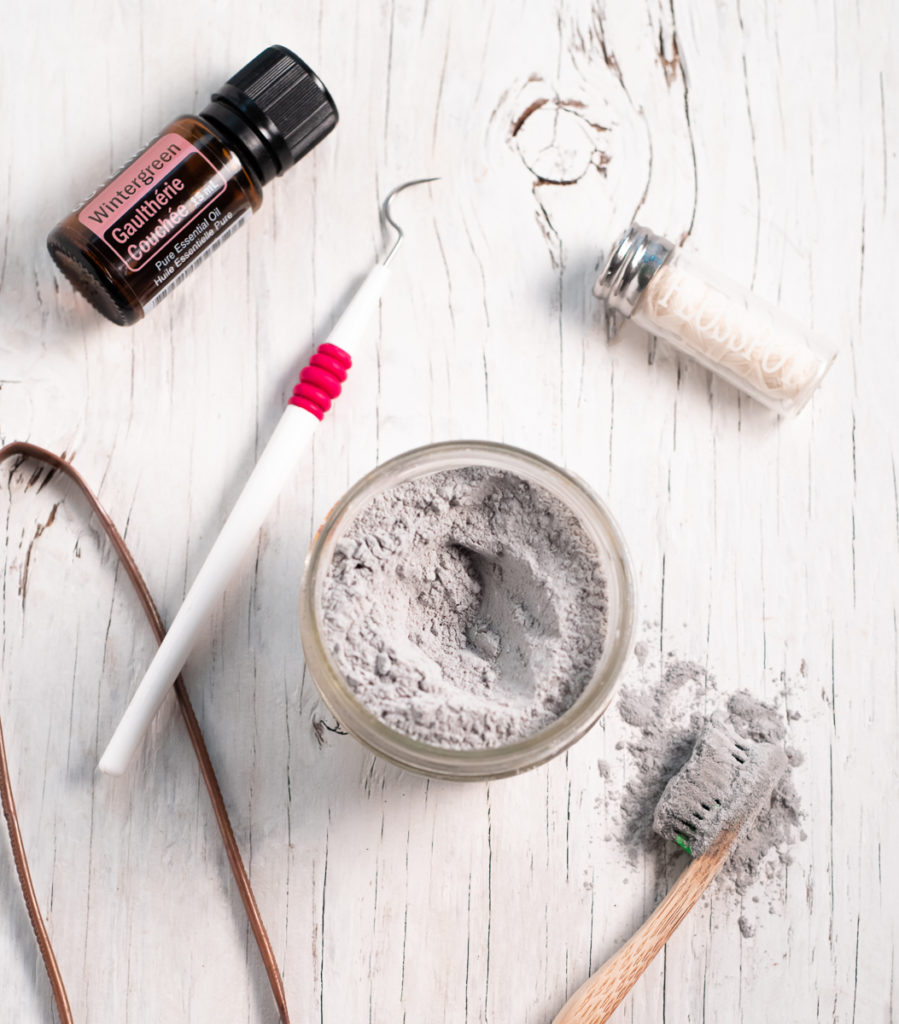 ALUMINUM-FREE BAKING SODA
Baking soda is commonly known to be beneficial for oral care. It's also abrasive, removing plaque, tartar as well as stains, and it helps prevent tooth decay by neutralizing cavity-causing acids
HIMALAYAN / SEA SALT
Natural, unrefined salts are very high in minerals, so the salt, like bentonite clay, helps to remineralize your teeth, keeping them strong and healthy.
CINNAMON
Cinnamon contains natural antifungal and antibacterial properties that can help prevent tooth decay as well as bad breath!
WINTERGREEN ESSENTIAL OIL
Wintergreen essential oil not only adds that minty freshness, but also has antibacterial properties that help prevent tooth decay. On top of that, it has analgesic and anti-inflammatory properties and is often used for pain relief, making it a great addition if you have sensitive teeth!
If you make this Homemade Charcoal Toothpowder, let me know how it turns out by leaving a comment and/or a rating below! And make sure you're following along on Pinterest, Instagram and Facebook for more wildly nutritious recipes!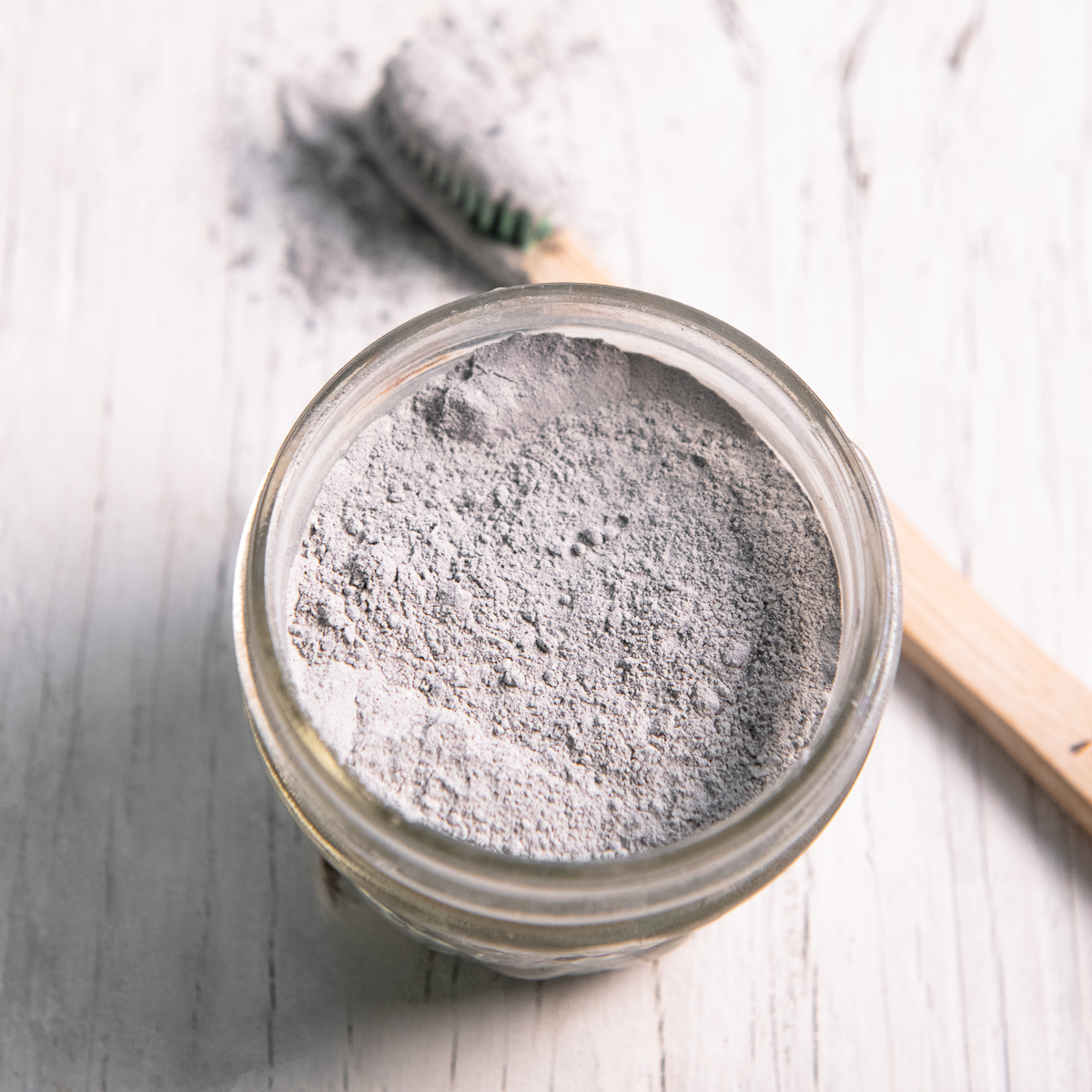 Homemade Charcoal Toothpowder
A simple DIY toothpowder recipe that is whitening, mineralizing and health-promoting!
Pin Recipe
Rate Recipe
Ingredients
3

tablespoon

Bentonite Clay

1

tablespoon

Aluminum Free Baking Soda

3 - 5

capsules

Activated Charcoal

¼

teaspoon

Himalyan / Sea Salt

¼

teaspoon

Cinnamon

1

capsule

Calcium

(optional)

15 - 30

drops

Wintergreen Essential Oil

(Food Grade)
Instructions
Stir all the dry ingredients together, mixing well.

Slowly add the Wintergreen Essential Oil drops while sitrring to prevent clumping. (If you find it is still clumpy, blitz in a food processer or smoothie blender for a 30 seconds or so to remove the clumps.)

Store in an airtight container.

To use, wet your toothbrush with water and then dip it into your toothpowder, or mix a small amount with coconut oil before applying to your toothbrush.
Notes
You can always swap out the wintergreen oil and use peppermint instead!
This post contains affiliate links where I may earn a small commission for purchases made through the links. I only recommend products and brands that I trust and use myself. All opinions and information provided have come from my own experience and research. Please read my full disclosure and privacy policy for more information.