Everyone's talking about self-love these days, but what does that really mean, and how can it improve wellbeing?
What Self-Love Means to Me
For me, self-love is a constant journey, not a destination.
As we walk through life, we are constantly met with new and changing aspects of ourselves. We are ever evolving - shedding old layers as we step into the new versions of ourselves.
It may be quite easy to love your body in your twenties, yet difficult to accept and embrace your quirks and quarks. While when you're fifty, it may be just the opposite!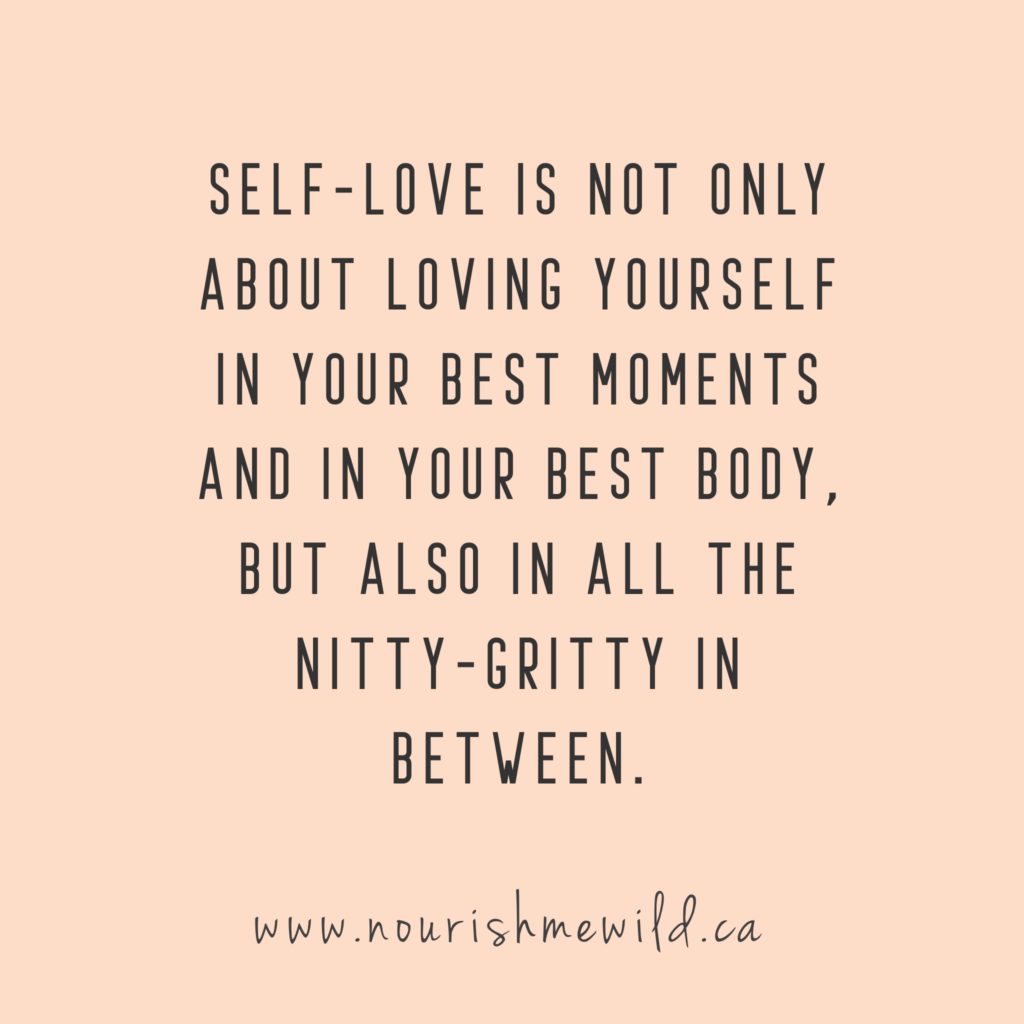 Self-love is not only loving yourself in your best moments and in your best body but also in all the nitty-gritty in between. It's about accepting, embracing and holding compassion for every aspect of ourselves. Even the parts we have been programmed to shame or hide, even the parts we feel we can't accept, even the deepest, darkest aspects of ourselves.
It's about finding compassion for yourself in whatever size you are right now, no matter how much body hair or pimples you may have. It's about being kind to yourself when you indulge in something you "shouldn't", "say the wrong thing" or make a mistake. It's about finding forgiveness for yourself for all things you think you did or do wrong, the steps you didn't take, and the moments you regret or wish to forget.
My Journey to Loving Myself
Trust me, I know how hard it can seem at the beginning of the journey.
If It Wasn't One Thing, It Another
Ever since I was a child, I struggled with extremely negative self-talk. If I wasn't calling myself dumb, I was calling myself ugly or a loser.
I've gone through phases of hating almost every aspect of myself - my voice, my small breasts, my skin, my hair, my name and even how skinny I am. If it wasn't one thing, it was another. The battle was constant; I was always striving to be something I'm not. I held this picture of perfection that was absolutely unrealistic to achieve. It was exhausting, not to mention, these thoughts eventually caused my body to start attacking itself! (More on that below.)
One of the biggest struggles I've had accepting myself was with body hair. Along with many women, it was something I felt very pressured to hide. I believed for a long time that no man would love me if he ever saw me with ALL my fuzz.
Finding Self Compassion
However, as I became more mindful of my thoughts and beliefs, they naturally started to shift. I began to have more compassion for myself - talking to myself as I would a friend rather than an enemy.
After many years, a lot of self-compassion and many uncomfortable moments, I've even been able to grow out my fuzz and stare at my untamed reflection until I could see the beauty.
Self-love isn't all roses and rainbows. It can be hard work. It can be painful, and it can get really uncomfortable. When we choose to love ourselves truly, we are choosing to acknowledge all of our demons. And we are choosing to love ourselves despite of them.
I've had many ups and downs along my journey of self-love, and went through many waves of realization. And I'm sure there's many more to come!
Baby Steps
Without even knowing it, I began practicing self-love by changing my diet and taking care of my physical body. Which is always great and natural way to start!

However, A few years after consciously diving into self-love, I came to the realization that I was really only loving myself on conditions. I was still awfully cruel to myself if I didn't accomplish X, Y and Z, or even if I had one little body hair growing!
But that's the thing! It's all about the journey. You don't learn all the beautiful lessons; you don't get to sing the whole song if you just jump from A to Z.
As we move through our journey, we discover more layers of ourselves. And as we get better at loving each aspect, we begin to see other areas that could use some attention. We begin to get know ourselves in such an intimate way, it gets easier and easier to recognize and uncover our self-destructive patterns.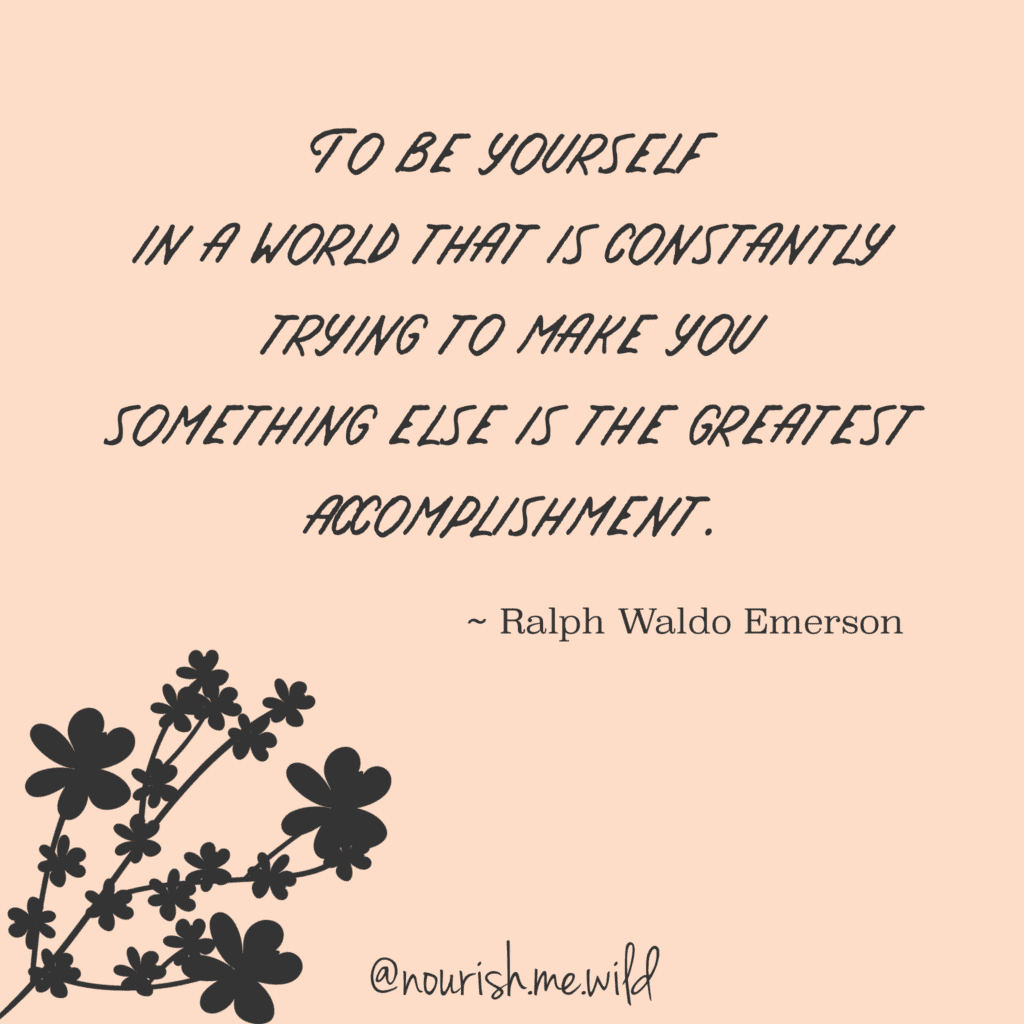 How Can Loving Yourself Improve Wellbeing?
It's no joke that self-love is one of the most powerful forms of healing. Self-love has a lot to do with mindset, and our minds are very powerful tool! It's proven that optimists are generally healthier and live longer than pessimists. But not to worry! Even though it can seem really challenging to change the way our minds work, with persistent practice it is possible!
There are many acts of self-love and many ways it can improve your overall wellbeing. When we love ourselves, it provides a domino effect. We eat healthier, set better boundaries, give ourselves the rest we need, make choices that are in alignment with our higher selves, honour and nuture our inner child, and the list goes on.
Our bodies also hear everything we think. As mentioned above, our minds are a very powerful tool.
Much like how positive affirmations can promote healing, negative self talk can cause health issues. You see, it creates an internal war, where the body can begin physically attacking itself. There is a lot of co-relation between autoimmune diseases (where the body is essentially attacking itself) and an emotional aspect of negative self-talk and a lack of self-love.
How to Practice Self-Love
Okay, so you may be wondering now, where in heaven do I even begin to practice loving myself?
My answer always is, in baby steps. First, begin to notice where you're not loving yourself.
Ask yourself these questions
Are you eating in a way that supports your body?
Are you taking the time to work on yourself, or are you overworking yourself?
Are you creating healthy habits, or are you binging too much tv, spending to much time on your phone or perhaps, drinking too much?
Is there an aspect of yourself that you're trying to avoid or run away from?
Are there any pasts of yourself that you're not forgiving?
All these are all great questions to keep asking ourselves along our journeys, whether we've come to a place of self-acceptance or not.
Now, here's a list of impactful self-love practices, start with one or dive into them all, you do you!
Acts of Self-Love
Choose foods that make your body feel good and thrive
Don't shame yourself for indulging in something not so healthy
Rest when your body needs it
Give yourself permission to do the things that bring you joy
Stand in front of the mirror naked and find at least one part of yourself you think is beautiful
Make a list of all things you love about yourself (this is a great one to see if your self-love is on a superficial level)
Talk to and treat yourself like you would a good friend or a child
Practice Meditation (this connects us with our higher self who always has unconditional love for us)
Avoid comparing yourself to others
Give yourself a massage or skin tickles
Get your hair cut, nails done or anything else that makes you feel beautiful

Have a soak in the tub (preferably with some epsom or natural salts)

Set boundaries with others (practice saying no and take time for yourself when you need space)
Treat yourself once in a while
Cultivate a mindfulness practice to become aware of your thoughts (journaling, mediation, breathwork and yoga are a few great ways to do this)
Take yourself to the dentist, doctor, nutritionist or whatever else you need to do for your health and wellbeing
Create a sacred space where you can just sit quietly with yourself
And most of all, be gentle with yourself
There you have it wild ones, now go give yourself some love! ♡